DAILY NEWS
EMA moves against Scarlet Ibis poachers
Wednesday, August 23, 2017
CROOKED DEAL
Tuesday, August 22, 2017
Prisons Association welcomes upgrade
Monday, August 21, 2017
SHANGHAI CAUGHT
Sunday, August 20, 2017
COP HELD AS CRIME BOSS
Saturday, August 19, 2017
BOARD STAYS
Friday, August 18, 2017
Suspended CEO threatens to sue
Thursday, August 17, 2017

Headlines

ARTICLES & LETTERS
Timeo Beckles et Dona Ferentes
Sunday, August 6, 2017
Was the Valuation of Property Scheme Really Voluntary?
Thursday, July 20, 2017
Imbert Misled Parliament on First Phase of The Property Tax
Wednesday, July 12, 2017
Using a National Disaster to Polarise the Country
Wednesday, July 5, 2017
State Capture: Syrian/Lebanese Style
Sunday, July 2, 2017
May Proposed a Brexit But The People Disposed
Wednesday, June 28, 2017
Go to Timbuktu!!!
Wednesday, June 28, 2017

Articles

International Opinions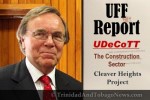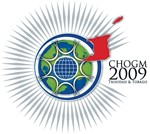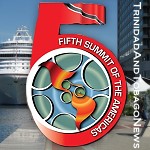 AFRICA (Video)

The Great African Scandal (Video)
Robert Beckford visits Ghana to investigate the hidden costs of rice, chocolate and gold and why, 50 years after independence, a country so rich in natural resources is one of the poorest in the world...
Continue to Video



| | |
| --- | --- |
| | |


News and Commentaries from Various News Sources in T&T

EMA moves against Scarlet Ibis poachers
Posted: Wednesday, August 23, 2017

EMA moves against Scarlet Ibis poachers
$100,000 fine or two years in jail

EMA initiates process to further protect Scarlet Ibis

HEADS MUST ROLL...INCLUDING MINE
HEADS must roll over the failed leasing of a passenger ferry for the domestic seabridge, said Minister of Works and Transport Rohan Sinanan

PM's entourage caught in chaos
Electricial issues delay T&T Express

PM tells media read GML story on Galicia probe

Rowley's claim curious, say stakeholders
The Tobago Chamber of Commerce says it is "very concerning" that the Prime Minister is now saying he felt there was something crooked in the procurement of the Ocean Flower 2 and the Cabo Star, given that it was "his Government and his Minister of Works and Transport who oversaw it."

Tobago owner in tears
Bank threatens to sell hotel to recover debt

$1.5m stolen stolen from Arima Corp
THREE cheques amounting to close to $1.5 million were stolen from the Arima Borough Corporation last Friday afternoon and cashed

Cops destroy $5m in ganja during search for gunmen

Missing hiker found dead off precipice
A family's hope to find missing hiker Richard Baird alive faded yesterday when his decomposing body was found down a 600-foot precipice in Aripo.

Cop's wife charged for 440 fraud offences
Tinisha Gosine-Ramdass was also jointly charged with her husband, Insp Darryl Ramdass, on nine charges in contravention of the Wildlife Act for being in possession of protected birds.

Inspector freed from custody at station
Detained on allegations of fraud and money laundering...

Citrus disease hits Govt farms
200,000 plants to be destroyed

Heavy-T inspection moves to Caroni
The annual inspection of trucks and pickup vans will now take place at the headquarters of the Transport Division's headquarters in Caroni.

Little pan for pan month

Girl, 4, killed in Valencia accident
A two-vehicle accident on the Valencia Stretch on Monday night claimed the life of a four-year-old girl and left another man warded in a critical condition at the Port-of -Spain General Hospital.






Send page by E-Mail


Loading


Support TriniView


To send comments, articles and suggestions or to report errors,
.
If you want your name withheld from publication, please state so in your submission and supply a
nom de plume.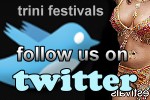 Contact Us
trinidadandtobagonews

Postal Address:
Trinidadand
TobagoNews.com
P.O. BOX 6505
Maraval,
Trinidad and Tobago,
West Indies.

Phone:
1-868-628-0905