DAILY NEWS
OPEN YOUR HOMES
Friday, September 22, 2017
Dominica begs for more help
Thursday, September 21, 2017
APOLOGY FOR MURDER
Wednesday, September 20, 2017
'I WILL SHOOT HIM'
Tuesday, September 19, 2017
DON'T PAY
Monday, September 18, 2017
Petrotrin probes employees
Sunday, September 17, 2017
CoP considering non-lethal weapons for women
Saturday, September 16, 2017

Headlines

ARTICLES & LETTERS
Leave the Human Capital in Dominica
Friday, September 22, 2017
Another Imbertian Bungling on The Property Tax
Monday, September 11, 2017
Timeo Beckles et Dona Ferentes
Sunday, August 6, 2017
Was the Valuation of Property Scheme Really Voluntary?
Thursday, July 20, 2017
Imbert Misled Parliament on First Phase of The Property Tax
Wednesday, July 12, 2017
Using a National Disaster to Polarise the Country
Wednesday, July 5, 2017
State Capture: Syrian/Lebanese Style
Sunday, July 2, 2017

Articles

International Opinions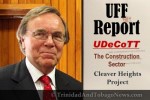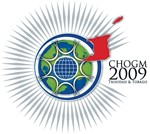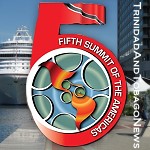 AFRICA (Video)

The Great African Scandal (Video)
Robert Beckford visits Ghana to investigate the hidden costs of rice, chocolate and gold and why, 50 years after independence, a country so rich in natural resources is one of the poorest in the world...
Continue to Video



| | |
| --- | --- |
| | |


News and Commentaries from Various News Sources in T&T

OPEN YOUR HOMES
Posted: Friday, September 22, 2017

OPEN YOUR HOMES
Rowley asks citizens to welcome Dominicans devastated by Hurricane Maria

Rowley opens T&T doors to Dominica
Prime Minister Dr Keith Rowley has proposed that this country open its doors and waive immigration restrictions so that Dominicans left homeless in the wake of Hurricane Maria can find shelter in T&T.

Rowley offers TT as refuge for Maria victims

Emotional Dominica PM laments: I am homeless

PM Skerrit weeps for Dominica
Cancer patient walks 21 miles for help after Maria

15 dead in Dominica after Maria, many still missing

Coast Guard provides swift aid to Dominica

Guyana offers land for hurricane victims

School spaces available too: Garcia

PATT has 11 vessels to choose from
...the new process "was a public tender advertisement in the newspaper and anyone was free to tender."

Rowley: I called Vidya too
Rowley also called Petrotrin employee Vidya Deokiesingh after word of the energy company's alleged "fake oil" issue broke recently.

A&V Officials: We have proof our oil is real

Contempt of Parliament
Kamla knocks PM, Young for attack on Mark:

CWU welcomes Elias' departure
CWU Secretary General, Clyde Elder, said Elias' departure provides the Government with the opportunity to replace him with "someone who actually has telecommunications knowledge, skills and experience to lead TSTT into the future."

Retired cop takes CoP to court
A high court judge has granted leave to a retired police corporal to challenge a decision of the Commissioner of Police to reclassify his sick leave without any explanation.

Suspect in maxi-taxi driver's murder held

5 charges for man in MIC stand-off
The charges include possession of a firearm to endanger life, possession of ammunition to endanger life, shooting with intent, false imprisonment and common assault.

Worker shot dead at health centre
Member of Parliament for Couva South Rudranath Indarsingh is calling for a review of the security at all public institutions, following the murder of a 23-year-old Claxton Bay man outside the Couva Extended Care Centre yesterday.

Attack on mom, child condemned
The suspect in the stabbing incident on Wednesday which left a woman and her 12-year-old daughter hospitalised, was expected to appear in court next Friday as the woman obtained a summons for a restraining order.





Send page by E-Mail


Loading


Support TriniView


To send comments, articles and suggestions or to report errors,
.
If you want your name withheld from publication, please state so in your submission and supply a
nom de plume.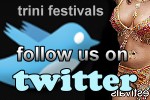 Contact Us
trinidadandtobagonews

Postal Address:
Trinidadand
TobagoNews.com
P.O. BOX 6505
Maraval,
Trinidad and Tobago,
West Indies.

Phone:
1-868-628-0905