DAILY NEWS
Firefighters battling blaze on Ariapita Avenue
Sunday, March 26, 2017
RAGE IN ENTERPRISE
Saturday, March 25, 2017
BAG OVER HEAD
Friday, March 24, 2017
Missing woman's body found close to home
Thursday, March 23, 2017
Missing teen's body found
Wednesday, March 22, 2017
Lawyers claim client tortured
Tuesday, March 21, 2017
COUPLE CHARGED
Monday, March 20, 2017

Headlines

ARTICLES & LETTERS
Guyana on the Brink of an Oil Bonanza
Wednesday, March 22, 2017
Brutifying Our Sensibilities
Monday, March 20, 2017
Ramnarine on Petrotrin: Imbert wrong again
Monday, March 13, 2017
Appreciating the Late Rev Everson Sieunarine
Thursday, March 9, 2017
An Anarchist Anthem
Monday, March 6, 2017
Will Lobbyists Now Replace TT Diplomats in the USA?
Wednesday, March 1, 2017
Leo Seebaran--Quintessential Caroni Man
Tuesday, February 21, 2017

Articles

International Opinions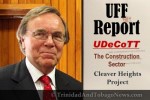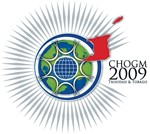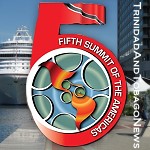 AFRICA (Video)

The Great African Scandal (Video)
Robert Beckford visits Ghana to investigate the hidden costs of rice, chocolate and gold and why, 50 years after independence, a country so rich in natural resources is one of the poorest in the world...
Continue to Video



| | |
| --- | --- |
| | |


News and Commentaries from Various News Sources in T&T

Firefighters battling blaze on Ariapita Avenue
Posted: Sunday, March 26, 2017

Firefighters battling blaze on Ariapita Avenue
Fire officers are currently trying to contain a blaze along Ariapita Avenue, Woodbrook.

COP'S WORST NIGHTMARE
A FEMALE police officer lived through her worst nightmare inside the Brasso Police Station in the wee hours of yesterday following a 999 message that a man was shot dead by police.

One in five households squatting, IDB study finds
As property tax draws nearer...

Property tax to raise $500 million

Charmaine seeks public's respect
First woman Chief Immigration Officer tackles terrorism, human trafficking and an archaic system

Elder: PI bill is bad law
...it is a deep misunderstanding of criminal practice and procedure

Kamla: Govt 'deaf' to rising crime
Speaking during a crime awareness and anti-crime march in Debe yesterday, Persad-Bissessar said many other communities will be taking to the streets in a similar manner, and the People's National Movement will "be a very reckless Government not to pay attention".

Cousins shot while sitting in car

Bishop: Focus on catching, not hanging the criminals
A BISHOP of the Spiritual Baptist faith yesterday said he believed increasing the crime detection rate and prosecution will be more of a deterrent than hanging.

No funding, no answer from PM for Baptist holiday
With just days to go before the March 30 Liberation Day observance, Episkopus Archbishop Barbara Gray-Burke yesterday said the Council of Elders of the Spiritual Shouter Baptists is yet to receive any government funding.

The violence of men, women
The nature of domestic violence and the differences when victims and perpetrators are men and women

We like it so?

Cops called after mom chases bully
A SIPARIA mother was questioned by police officers after she chased a boy who choked her daughter in a classroom at a secondary school in Penal on Friday.
Terrence Farrell on our cultural condition

Relatives: Probe police killing of dad of 2
Junior Paul Smith who went to rescue his younger brother from gunmen in a forested area in Rio Claro was instead shot and killed by police on Thursday night.

'I don't know who killed my wife'
Sooraj Toolsie spent yesterday preparing for today's funeral of his murdered common-law wife Sharlene Somai.

Prisoner stabbed to death
A prisoner was yesterday stabbed to death by another inmate during a routine "airing out" at the Maximum Security Prison, Golden Grove, Arouca.




Send page by E-Mail


Loading


Support TriniView


To send comments, articles and suggestions or to report errors,
.
If you want your name withheld from publication, please state so in your submission and supply a
nom de plume.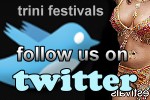 Contact Us
trinidadandtobagonews

Postal Address:
Trinidadand
TobagoNews.com
P.O. BOX 6505
Maraval,
Trinidad and Tobago,
West Indies.

Phone:
1-868-628-0905