DAILY NEWS
TOP COP A VICTIM
Saturday, July 21, 2018
Relatives: This was an execution
Friday, July 20, 2018
Dillon seeks full support for new crime plan
Thursday, July 19, 2018
COLM'S SHIP TALK
Wednesday, July 18, 2018
HONOURS EVEN
Tuesday, July 17, 2018
Imbert, Nidco: Boat is safe
Monday, July 16, 2018
PM: Decriminalising ganja not a priority
Friday, July 13, 2018

Headlines

ARTICLES & LETTERS
Go after State lands thieves
Thursday, June 7, 2018
Preparing the Way for Kamla
Monday, June 4, 2018
Beginning of the End of Marks and Spencer's Reign
Monday, May 28, 2018
Royal Politics Shapes The Windsor Wedding
Monday, May 21, 2018
We must manage migration
Tuesday, May 1, 2018
Tobago Self Government Bill To Amend Constitution by the Back Door
Saturday, April 28, 2018
Gold...at what price?
Wednesday, April 18, 2018

Articles

International Opinions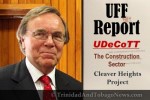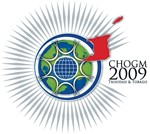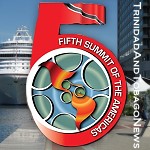 AFRICA (Video)

The Great African Scandal (Video)
Robert Beckford visits Ghana to investigate the hidden costs of rice, chocolate and gold and why, 50 years after independence, a country so rich in natural resources is one of the poorest in the world...
Continue to Video



| | |
| --- | --- |
| | |


News and Commentaries from Various News Sources in T&T

TOP COP A VICTIM
Posted: Saturday, July 21, 2018

TOP COP A VICTIM
Govt blanks Williams' nomination, PM says

Williams rejected
3rd PSC nomination fails House test

Rowley to Opposition: I will not embrace a porcupine

Is Gary Griffith the chosen one?

Top cop's sons held with 1.5 kilos of marijuana
The men, aged 21 and 24, were arrested shortly after officers attached to the St Joseph Police Station raided a house at National Avenue around 4.30 am, after receiving a tip-off, and executed a search warrant for illegal drugs

Nidco asks Lloyd's to do fresh Galleons Passage survey
In the wake of Opposition calls for the public to avoid travelling on the Galleons Passage based on the issues raised in the Lloyd's Gap Analysis

Roget: National Crime Prevention Programme a sham

PM accepts ganja legalisation petition: Hope floats
Two weeks ago at a post-Cabinet news conference, Rowley said the issue of the decriminalisation and legalisation of marijuana was not a priority for his Government.

PM receives marijuana petition

NGC on SIS: Several inaccuracies by Maharaj

Ex-sugar workers march leads to locked gates

Cerebral Palsy Society to ramp up protests
...to coerce government to open the National Enrichment Centre at Carlsen Field in Chase Village

The Carib Queen is dead

Children's Authority to probe beating of Baby Wyatt
Baby Wyatt was left with a swollen face as well as blisters and bite marks about his body after being beaten on Wednesday at Wendy's Little Angels Daycare and Pre-school, Third Street, Barataria.

Rambharat: 3,000 forest dwellers
OVER 3,854 people have each illegally made their home in the Forest Reserve in North-East Trinidad

Fraud Squad to probe 4 cases of 'land fraud'

400 retired public servants occupy Government quarters

Sunday lunch and Skype for good behaviour
Prison Service launches rehabilitative programmes

Guilty of killing fisherman, stealing boat engine
A man who was on trial charged with killing a fisherman at sea during a robbery pleaded guilty to the lesser charge of manslaughter yesterday.




Send page by E-Mail


Loading


Support TriniView


To send comments, articles and suggestions or to report errors,
.
If you want your name withheld from publication, please state so in your submission and supply a
nom de plume.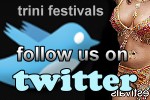 Contact Us
trinidadandtobagonews

Postal Address:
Trinidadand
TobagoNews.com
P.O. BOX 6505
Maraval,
Trinidad and Tobago,
West Indies.

Phone:
1-868-628-0905