DAILY NEWS
AG, MARK MUST RESIGN
Wednesday, January 28, 2015
IT WAS MURDER
Tuesday, January 27, 2015
Marcia was murdered
Monday, January 26, 2015
WAS MARCIA MURDERED
Sunday, January 25, 2015
JACK STUMPED
Saturday, January 24, 2015
STOP $.3m RETREAT
Friday, January 23, 2015
Cops to probe court error
Thursday, January 22, 2015

Headlines

ARTICLES & LETTERS
Aramalaya as the Catalyst for Hillview Today
Thursday, January 22, 2015
Hillview Honours Panman Pat
Wednesday, January 14, 2015
Road Demonstration at Frederick Settlement
Friday, January 2, 2015
Taxpayers Must Intervene in the Curepe Interchange
Friday, December 12, 2014
Celebrating the Legacy of the late Panalal Mahadeo
Thursday, December 4, 2014
Decoding racial tensions in United States
Friday, November 28, 2014
Disastrous Flooding in Manzanilla
Wednesday, November 26, 2014

Articles

International Opinions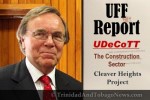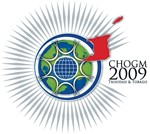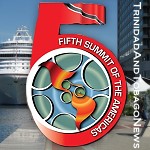 AFRICA (Video)

The Great African Scandal (Video)
Robert Beckford visits Ghana to investigate the hidden costs of rice, chocolate and gold and why, 50 years after independence, a country so rich in natural resources is one of the poorest in the world...
Continue to Video




SHAKTIYANA – The Primordial Energy
By TriniView.com - Event Date: Oct. 11, 2014
On Saturday 11th October, 2014, Nrityanjali Theatre (Institute for the Arts and Culture), in collaboration with Mahatma Gandhi Institute for Cultural Co-operation, hosted its annual Classical Indian Ballet.



Flooding in Manzanilla
By TriniView.com - Event Date: Oct. 31, 2014
On Monday 17th November, 2014, a Trinidadandtobagonews.com reporter visited the Manzanilla/Mayaro road which flooded and collapsed due to erosion caused by consistent rainfall, high tide conditions and the overflowing of the Nariva Swamp.



President's 2014 Calypso Reception
By TriniView.com - Event Date: Oct. 31, 2014
On Friday 31st October, 2014, President's Annual Calypso Reception was held at the National Academy for the Performing Arts. Decorators for the event had done a remarkable job as gold covered tables stood at intervals accentuated with lovely, fresh floral arrangements...



COCO Dance Festival 2014
By TriniView Reporters - Event Date: Oct. 03, 2014
On Monday 22nd The Contemporary Choreographers' Collective (COCO) Dance Festival opened in Queen's Hall on Friday 3rd October, 2014, for its sixth annual showcasing of dance pieces from across the Caribbean and around the world.



Cubes in Space 2014 Awards Ceremony
By TriniView Reporters - Event Date: Aug. 26, 2014
On September 26th 2014, Trinidad and Tobago was the host of the Cubes in Space awards ceremony which was held at the residence of the Canadian High Commissioner in Fairways, Maraval...



News and Commentaries from Various News Sources in T&T

AG, MARK MUST RESIGN
Posted: Wednesday, January 28, 2015

AG, MARK MUST RESIGN
Parliament misstep; witness tampering allegation

Mark should resign over 'so-called' error
Ex-Speaker Nizam:

West blanks Ramadhar's call for talks
Police Complaints Authority (PCA) chairman David West has "blanked" COP leader Prakash Ramadhar's bid to intervene in the issue concerning West and Attorney General Anand Ramlogan

Prakash changes tune: now urges West to clear the air

STUDENT PEPPER SPRAYED
SCHOOL violence took a new and irritating turn yesterday as eight students were sent to hospital following a pepper spray attack.

International Soca Monarch 2015 Finalists

DPP advises: Charge Reyes

$130m for ex-cane farmers
Devant: Committee set up to formulate payment plan

Camille laments 'health' of Health Sector
...over 100 essential drugs not available at pharmacies and the outcomes of several maternal death probes still outstanding.

Court concerned over children's welfare

I'm ready to run again, says Manning
...offers himself to PNM for Sando East

Resign, apologise to ex-Caroni workers
Union head to 4 Govt ministers:

Probe against Jack launched
Carmona picks tribunal of 3

Marcia's son: I was too late
...he broke down the door to her bedroom, but was too late as his mother's body was already burning on her mattress.

Spike in armed robberies in South
Business association head claims:

Another juror discharged from Vindra-Coolman's trial
The replaced juror has been ill and unable to attend court on several occasions

Relatives want inquiry into killing by cop
Relatives of Krishna Rajkumar, the man who was shot dead by a policeman on Monday night, are calling for a proper investigation into the shooting

Retrial ordered in Aloes son's murder
THE man who was accused of murdering Keno Osuna, son of calypsonian Michael "Sugar Aloes" Osuna, will face a new trial after a 12-member jury was unable to arrive at a verdict on Monday night.

Prisoner beaten during search
An inmate at the Golden Grove remand prison, in Arouca, claims he was severly beaten by masked prison officers on Sunday

'I am suicidal'
A MAN, in the presence of his wife, was warned by a magistrate in court yesterday that attempting to commit suicide is a criminal offence that is punishable by law.

Cops destroy $2 million ganja garden
A marijuana eradication exercise carried out by police officers attached to Eastern Division Task Force resulted in three men arrested and marijuana with a street value of $2 million




Send page by E-Mail


Loading
January 28, 2015
Posted: Wednesday, January 28, 2015

US 'Thanks' to Caricom
By Rickey Singh




Send page by E-Mail

January 26, 2015
Posted: Monday, January 26, 2015

Not a pretty sight
By Keith Subero

A wasteland of intellectual barrenness
By Michael Harris




Send page by E-Mail

January 25, 2015
Posted: Sunday, January 25, 2015

Grief upon outrage
By Sunity Maharaj

The wrecker say vroom
By Martin Daly

Elections and the Price of Oil
By Selwyn Ryan

Carnival: Unshakable mandate of state
By Lennox Grant

Fit for the military
By Raffique Shah

The PM faces Parliament
By Professor Ramesh Deosaran

The end of the road
By Suzanne Mills

Political innovation instead of political (ex)change
By Jamille Broome




Send page by E-Mail

January 19, 2015
Posted: Monday, January 19, 2015

The global revolutionary situation
By Wayne Kublalsingh

Nurturing innovation
By Michael Harris

Anything goes, so red alert
By Keith Subero




Send page by E-Mail

January 18, 2015
Posted: Sunday, January 18, 2015

Carnival time and Carnival life
By Martin Daly

Business and Politics
By Selwyn Ryan

Beyond epitaph: Saga awaits the telling
By Lennox Grant

Divided and Ruled
By Sunity Maharaj

Talk Raoul, talk history
By Raffique Shah

Adjustments and silver lining
By Peter O'Connor

Inactivity worse than obesity
By Yusuff Ali




Send page by E-Mail

January 12, 2014
Posted: Monday, January 12, 2015

Cuba's negritude poets
By Marion O'Callaghan

Three-phase trick
By keith Subero

'Charlie' and the terror factory
By Michael Harris




Send page by E-Mail




Support TriniView


To send comments, articles and suggestions or to report errors,
.
If you want your name withheld from publication, please state so in your submission and supply a
nom de plume.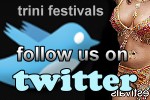 Contact Us
trinidadandtobagonews

Postal Address:
Trinidadand
TobagoNews.com
P.O. BOX 6505
Maraval,
Trinidad and Tobago,
West Indies.

Phone:
1-868-628-0905