DAILY NEWS
ASAMI STRANGLED
Friday, February 12, 2016
Clean sweep for Ronnie and Caro
Thursday, February 11, 2016
Champs Despers 'forced' to fill void
Wednesday, February 10, 2016
'Pal' Joey Lewis dies
Tuesday, February 9, 2016
Devon Seale is 2016 Calypso Monarch
Monday, February 8, 2016
$1.2m to host Dimanche Gras
Sunday, February 7, 2016
PREDATOR DEAD
Saturday, February 6, 2016

Headlines

ARTICLES & LETTERS
Aging in this cussed country
Monday, January 4, 2016
PM Rowley Should Have Been Here
Saturday, January 2, 2016
The Pathology of the Firing of Jwala
Friday, December 25, 2015
"Chinese Bridge" Chinese Proficiency Competition Press Conference
Tuesday, May 3, 2016
Ecology of Central Bank's Governor Disclosures
Saturday, December 12, 2015
Vasant Bharath for leadership of the UNC
Sunday, November 8, 2015
Was Kamla 2015 the Source and the Course for the Waterloo?
Friday, November 6, 2015

Articles

International Opinions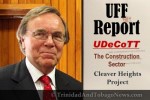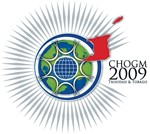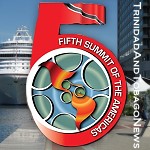 AFRICA (Video)

The Great African Scandal (Video)
Robert Beckford visits Ghana to investigate the hidden costs of rice, chocolate and gold and why, 50 years after independence, a country so rich in natural resources is one of the poorest in the world...
Continue to Video


Latest TriniView.com Articles


News and Commentaries from Various News Sources in T&T

ASAMI STRANGLED
Posted: Friday, February 12, 2016

ASAMI STRANGLED
THE young Japanese woman whose body was found on the western end of the Queen's Park Savannah on Ash Wednesday morning was murdered

Two quizzed on Asami's death
Cops search abandoned building for clues

Asami hailed as 'an honorary Trini'

Mayor apologises
Rowley defends Tim Kee's mis-speak but...

Petition, protest organised for Tim Kee's removal
More than 4,000 signatures

Outraged Kamla: Kick out mayor for 'barbarism' against women

Minister Cuffie declines comment on Tim Kee's statement

Aids Co-ordinating Committee to return
Cabinet yesterday agreed to the re-establishment of the National Aids Co-ordinating Committee (NACC) and the construction of five community centres across the country.

Rowley picks Pennelope as UN ambassador
Former member of parliament for Arima Pennelope Beckles-Robinson is to be appointed permanent representative of Trinidad and Tobago to the United Nations, in New York, USA

PM thanks population for understanding
...of the challenges faced by his Government newly in office, even as he prepared Cabinet for a Tobago retreat to review their performance so far as

Need for Medical Advisory Board
Judge after dismissing negligence claim:

Principals warned on rules of registration
...parents now being forced to line up from as late as 10 pm or as early as 4 am outside certain schools to obtain a registration form.

3 days to vacate Salvatori site, but business as usual for vendors
But Port of Spain Mayor Raymond Tim Kee has washed his hands of the issue, saying the Corporation will no longer pay rent...

Five held in $1.4m Moruga drug busts
The son of a notorious gang leader was among five people arrested when Southern Division Task Force seized over $1.4 million in high-grade marijuana

SRP sergeant commits suicide inside his car
Sgt Radhay Lutchman, who was stationed at the St Margaret's Police Station, left the station to get lunch sometime before 1 pm yesterday.

Put down the guns
RELATIVES of Matthew Duke who was shot dead in Laventille on Wednesday night pleaded yesterday

Chaguanas businessman shot dead
26-year-old Machado Gormandy was shot dead on Wednesday night by unknown assailants.




Send page by E-Mail


Loading


Support TriniView


To send comments, articles and suggestions or to report errors,
.
If you want your name withheld from publication, please state so in your submission and supply a
nom de plume.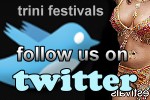 Contact Us
trinidadandtobagonews

Postal Address:
Trinidadand
TobagoNews.com
P.O. BOX 6505
Maraval,
Trinidad and Tobago,
West Indies.

Phone:
1-868-628-0905