DAILY NEWS
Double tragedy
Saturday, July 30, 2016
Man wins WASA discrimination case
Friday, July 29, 2016
DEADLY HAMMER BLOWS
Thursday, July 28, 2016
NEW NIS RATES
Wednesday, July 27, 2016
HORROR CRASH
Tuesday, July 26, 2016
Kambon: Retrain Immigration Officers
Monday, July 25, 2016
BAIL SYSTEM UNFAIR TO THE POOR
Sunday, July 24, 2016

Headlines

ARTICLES & LETTERS
Let the Jackasses Bray
Sunday, July 24, 2016
Preserving Historic Memory
Sunday, July 10, 2016
London Bridge...
Monday, June 27, 2016
Don't Mourn for La Borde Now
Monday, June 27, 2016
Gay and Straight Together
Wednesday, June 22, 2016
Professor Dave Chadee has died
Wednesday, June 22, 2016
PNM's Betrayal
Thursday, May 5, 2016

Articles

International Opinions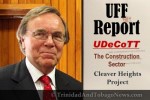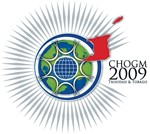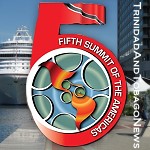 AFRICA (Video)

The Great African Scandal (Video)
Robert Beckford visits Ghana to investigate the hidden costs of rice, chocolate and gold and why, 50 years after independence, a country so rich in natural resources is one of the poorest in the world...
Continue to Video



| | |
| --- | --- |
| | |


News and Commentaries from Various News Sources in T&T

Double tragedy
Posted: Saturday, July 30, 2016

ATGWTU: Emancipation a new dawn for African descendants
THE All Trinidad General Workers' Trade Union (ATGWTU) says the declaration which resulted in the abolition of slavery on August 1, 1838 represented the beginning of a new dawn in the lives of thousands of people of African descent.

Double tragedy
IT was a double tragedy for two Preysal sisters this week who, days after being violently beaten by two bandits at their Preysal home on Sunday, had to deal with the death of their mother who died unexpectedly.

What about the balance?
CANE farmers will accept the $57.9 million offered by the European Union through Government as part of a compensation package for exiting the sugar industry in 2007, but will not give up their right for additional payment made in a promise to them by the previous government.

Govt's offer 'ridiculous'

Camille: Govt being fair to cane farmers
PLANNING and Development Minister Camille Robinson-Regis yesterday said Government is being fair to cane farmers. She said they will be paid just over TT$57 million in line with the final sum of 8 million Euros allocated from the European Union (EU) to transition them out of the sugar industry. Robinson- Regis also said Government was not concerned about threats of possible legal action from attorney for the Cane Producers Association (CPA), Gerald Ramdeen. "The court is there," Robinson-Regis told reporters at a news conference at the Eric Williams Financial Complex in Port-of- Spain.

Gayelle stays on air
GAYELLE TV announced yesterday that it is still open for broadcast after being pulled out of a $1 million hole by Flow Trinidad, one of the cable providers that stream the local content channel.

T&T businessman to host ganja expo in Jamaica
The Jamaica-based son of Ken Gordon, a former chairman of Caribbean Communications Network (CCN), parent company of the Express and TV6, and a former Miss Jamaica (1961) and Express etiquette columnist Marguerite Gordon, said in his e-mail from his Ocean Style magazine account:

Prakash: I'm not crossing the floor
St Augustine MP Prakash Ramadhar says he has no intention of crossing the floor in Parliament and joining the PNM Government.

Protest greets ministers at PTSC's Wi-Fi launch
Angry employees of the Public Transport Service Corporation (PTSC) yesterday up-staged a slew of government ministers who had gathered to launch the Government's Wi-Fi on Buses service at the City Gate hub, as they demanded to speak with line minister Fitzgerald Hinds about monies owed to them...

Sturge wants to sue lawyer who pulled support
Wayne Sturge, one of the attorneys behind this week's failed no confidence motion in Law Association president Reginald Armour, SC, and vice president Gerry Brooks, has threatened to sue one of the junior attorneys who caused the motion to collapse after support for it was withdrawn at the last minute.

Double blow for homeless Mary
If sleeping on chairs at the hospital is not bad enough, homeless Mary Paria is one of thousands who has been denied her monthly disability grant because of the pending sick out by postal workers.

Queries over 22 land leases
Planning and Sustainable Development Minister Camille Robinson-Regis yesterday described as "illegal" the construction and setting up of several private businesses on the Western peninsula, some of which were preventing citizens from accessing public spaces.

Nation is crying
The nation of T&T needs to be fixed from its head straight down in light of its poor judicial system.

Man on 20 counts of ATM fraud
NICHOLAS THORNHILL, the man charged with 20 counts of fraud, which allegedly arose out of an Automatic Teller Machine (ATM) skimming scam, will appear before a San Fernando Magistrate on Tuesday.

Beware of smartmen and smartwomen
A SECURITY expert has warned the public to be on the alert for smartmen and women using new tricks to steal their personal identification number (PIN) when they use automated teller machines (ATMs).

Dog days for cop on perverting justice charges
A POLICE officer – reportedly the son of a former Police Commissioner – yesterday appeared in the Portof- Spain Magistrates' Court on two charges of perverting the course of justice in a case involving the shooting of ten rounds in the direction of two dogs back in May.

Woman with two husbands ordered to pay $5000

Asha's Emancipation
ASHA Ramnarine, a 33-yearold mother of two, originally from Cunupia, claims she spent the last four years and three months being abused by her common law husband, Neal Sharma. This all came to a head on July 12, when Sharma died by her hands during one of their many altercations.

9 arrested for drugs, 3 for wild meat
A POLICE and Licensing operation yesterday in the Orange Grove area and West Trinidad led to gridlock traffic in both places, fuming motorists and 106 tickets being issued.

Arima man gets 20 years for killing PH driver

Landlady charged with breaking into tenants apartment
A LANDLADY yesterday appeared in the San Fernando Magistrates Court charged with breaking into the apartment home of her tenant and stealing an estimated $11,232 worth of items.




Send page by E-Mail


Loading


Support TriniView


To send comments, articles and suggestions or to report errors,
.
If you want your name withheld from publication, please state so in your submission and supply a
nom de plume.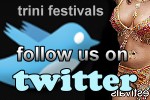 Contact Us
trinidadandtobagonews

Postal Address:
Trinidadand
TobagoNews.com
P.O. BOX 6505
Maraval,
Trinidad and Tobago,
West Indies.

Phone:
1-868-628-0905