DAILY NEWS
SHOW ME YOUR MOTION
Saturday, April 25, 2015
HIRE MORE WOMEN
Friday, April 24, 2015
I CAN MAKE IT HAPPEN
Thursday, April 23, 2015
Beer warning for drivers
Wednesday, April 22, 2015
PREGNANT & DISORDERLY
Tuesday, April 21, 2015
GLENN BROKE RULES
Monday, April 20, 2015
Govt to shut down Carrera
Sunday, April 19, 2015

Headlines

ARTICLES & LETTERS
Dr. Clifford Frederick Ramcharan – An Appreciation
Tuesday, April 21, 2015
Hillview College Diamond Jubilee Celebrations
Thursday, April 9, 2015
UNC's Anansi Moment
Wednesday, April 1, 2015
Dismantling the National Heritage of Caroni
Friday, March 27, 2015
Race versus Ethnicity in T&T
Thursday, March 19, 2015
Pioneering Inclusive and Regionally Balanced Development in T&T
Thursday, March 19, 2015
The Hillview Legend
Tuesday, February 10, 2015

Articles

International Opinions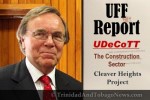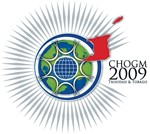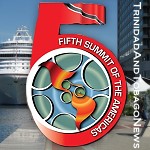 AFRICA (Video)

The Great African Scandal (Video)
Robert Beckford visits Ghana to investigate the hidden costs of rice, chocolate and gold and why, 50 years after independence, a country so rich in natural resources is one of the poorest in the world...
Continue to Video



| | |
| --- | --- |
| | |


News and Commentaries from Various News Sources in T&T

SHOW ME YOUR MOTION
Posted: Saturday, April 25, 2015

SHOW ME YOUR MOTION
Bacchanal over Howai debate as PM takes on Rowley

Section 32:5
What the law says

ROWLEY RECKLESS

Kamla: Rowley 'reckless'
PRIME Minister Kamla Persad-Bissessar sought to have Opposition Leader Dr Keith Rowley referred to the Privileges Committee of Parliament yesterday

Bajan QC made statement
Howai clarifies:

Howai: Insider trading report a fraud

'Celebration of corruption'
AS Prime Minister Kamla Persad-Bissessar tomorrow hosts the "Call to Victory" rally to mark the 26th anniversary of the founding of the United National Congress (UNC), party founder, Basdeo Panday, will not be part of the celebrations.

Woman shot while walking
Cops start patrols at Lady Chancellor…

Woman shot walking along Lady Chancellor Hill
A woman is being treated at Port of Spain General Hospital after she was shot by an unknown assailant while walking along Lady Chancellor Hill yesterday morning.

Baby grant may not do job for some moms
Monthly $500 Baby Care Grant

Energy Minister misled House, says Rowley

NGC no longer a low-key company
Ramnarine on increased ad budget at State company:

Humphrey: Causeway plan far too expensive
Former housing minister John Humphrey said he was never in support of a causeway from Port of Spain to Chaguaramas, even when the issue was raised almost two decades ago.

ILP to purchase T&TEC chair
Warner:"...to put on public display so as to show it to the nation as another example of this Government's profligacy with the nation's money."

Lionel Coker, Tobago ILP coordinator, found dead
The cause of death is unknown, but the Guardian understands that he may have suffered a heart attack.

Blind runs from the blind
Trinidad and Tobago Blind Welfare Association workers protest

Faris: No jobs for Sando youth

MPATT supports PoS nursing staff
Nurses protest...

Manzanilla heroes save stranded whale
A 300-pound whale which got stranded on Manzanilla beach yesterday was rescued by a small group of citizens, including police officers, who heroically pulled the mammal back into the sea.

TT missionary seeks clearance of $2M items for homes
Marilyn Daniel-Awong is appealing to the relevant authorities to have the $67,000 port fee waived on two 40ft containers filled with $2 million worth of medical supplies for various organisations.

Another hunger strike from Ravi
... this time in protest against Opposition Leader Dr Keith Rowley.

Indian national on rape charge gets bail
BUSINESSMAN and Indian national Rahul Tekwanie appeared in the Siparia Magistrates' Court yesterday charged with the rape and grievous sexual assault of a 26-year-old woman.

No work permit; two Chinese arrested
TWO Chinese nationals who said life in Trinidad was better than their homeland and Venezuela were yesterday fined by the court after they were found illegally working at a bar in Marabella.

Trini jailed for 7 years in British prison for fraud
According to a UK Guardian online article, Neil Moore, 28 of Princes Road, Barkingside, was jailed for seven counts of fraud, and escaping from prison at Southwark Crown Court.




Send page by E-Mail


Loading
April 24, 2015
Posted: Friday, April 24, 2015

UWI fees will set new tone for students
By Toni Thorne




Send page by E-Mail

April 23, 2015
Posted: Thursday, April 23, 2015

A viable partnership in 2015?
By Winford James

City on the Hill
By Bridget Brereton

Paying for the best from MPs
Trinidad Express




Send page by E-Mail

April 20, 2015
Posted: Monday, April 20, 2015

Does race exist?
By Marion O'Callaghan

Lots of hot seats
By Keith Subero

The politics of the third force
By Michael Harris




Send page by E-Mail

April 19, 2015
Posted: Sunday, April 19, 2015

Police mutiny
By Raffique Shah

For Every Mohan, Gary and Carla
By Martin Daly

Talk your talk
By Andre Bagoo

Standing Up to the Big Lie
By Sunity Maharaj

Beyond the newsroom: her way to go
By Lennox Grant

Race, Class and the 'N' Word
By Selwyn Ryan




Send page by E-Mail

April 16, 2015
Posted: Thursday, April 16, 2015

Who 'would' win? Or is it 'will'?
By Winford James




Send page by E-Mail

April 15, 2015
Posted: Wednesday, April 15, 2015

Another audit of the THA
By Reginald Dumas




Send page by E-Mail




Support TriniView


To send comments, articles and suggestions or to report errors,
.
If you want your name withheld from publication, please state so in your submission and supply a
nom de plume.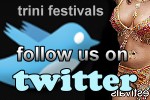 Contact Us
trinidadandtobagonews

Postal Address:
Trinidadand
TobagoNews.com
P.O. BOX 6505
Maraval,
Trinidad and Tobago,
West Indies.

Phone:
1-868-628-0905