DAILY NEWS
Mom, 44, killed, daughter critical
Monday, December 11, 2017
NLCB suggests Sunday betting
Sunday, December 10, 2017
Vile attack over Anti-Gang Bill
Saturday, December 9, 2017
Couple held with $.2m cash
Friday, December 8, 2017
Daring $5.5m heist
Thursday, December 7, 2017
FLIGHT RISK VICKY
Wednesday, December 6, 2017
UNC: PNM Senator must resign
Tuesday, December 5, 2017

Headlines

ARTICLES & LETTERS
No scruples, no consciences
Thursday, November 9, 2017
Impugning The Integrity of the Parliament
Monday, October 2, 2017
Leave the Human Capital in Dominica
Friday, September 22, 2017
Another Imbertian Bungling on The Property Tax
Monday, September 11, 2017
Timeo Beckles et Dona Ferentes
Sunday, August 6, 2017
Was the Valuation of Property Scheme Really Voluntary?
Thursday, July 20, 2017
Imbert Misled Parliament on First Phase of The Property Tax
Wednesday, July 12, 2017

Articles

International Opinions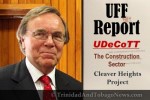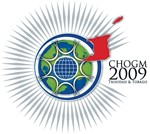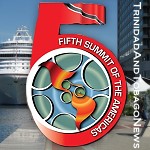 AFRICA (Video)

The Great African Scandal (Video)
Robert Beckford visits Ghana to investigate the hidden costs of rice, chocolate and gold and why, 50 years after independence, a country so rich in natural resources is one of the poorest in the world...
Continue to Video



| | |
| --- | --- |
| | |


News and Commentaries from Various News Sources in T&T

Mom, 44, killed, daughter critical
Posted: Monday, December 11, 2017

Mom, 44, killed, daughter critical
Gunman storms Manzanilla bar

Male relative kills woman, wounds teen

More suspects held in $5m airport robbery

Govt to increase overdraft limits—Imbert
Government was moving to increase overdraft limits by 15 to 20 per cent and will also use revolving Treasury Bills to ensure it has adequate funds to meet commitments ranging from salaries to social benefits.

Hope for TT to be HIV-free by 2020

Blows for Govt, Opposition

AG: Prakash blowing hot, cold
Attorney General Faris Al-Rawi yesterday said he was surprised that St Augustine MP Prakash Ramadhar abstained from voting on the Anti-Gang Bill 2017.

MSJ: Govt, Opposition fail T&T
With the defeat of the Anti-Gang legislation in Parliament last Wednesday...

Housing Minister vows to stop criminals

Prison boss institutes new suppression unit in jail
As Anti-Gang Bill collapses...

Ministry investigates another school bullying video
...calling on all Housing Development Corporation tenants to continue to report illegal activities in their communities.

Waithe gets second legal letter over Angostura matter

Residents afraid WASA hole swallows them

Venezuelans on gun charge
Three Venezuelan nationals and two Trinidadians were arrested last Friday and charged with possession of an illegal firearm.




Send page by E-Mail


Loading


Support TriniView


To send comments, articles and suggestions or to report errors,
.
If you want your name withheld from publication, please state so in your submission and supply a
nom de plume.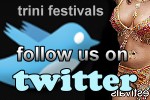 Contact Us
trinidadandtobagonews

Postal Address:
Trinidadand
TobagoNews.com
P.O. BOX 6505
Maraval,
Trinidad and Tobago,
West Indies.

Phone:
1-868-628-0905