DAILY NEWS
IWRN: Dangerous precedent being set
Thursday, April 26, 2018
$1 million to T&T athletes winning Olympic Gold
Wednesday, April 25, 2018
This cannot be repeated
Tuesday, April 24, 2018
Rastafari can help heal TT
Monday, April 23, 2018
'Britain's treatment of Windrush generation callous'
Sunday, April 22, 2018
HE'S NO MONSTER
Saturday, April 21, 2018
BOY CHOPS OFF MOM'S HAND
Friday, April 20, 2018

Headlines

ARTICLES & LETTERS
Gold...at what price?
Wednesday, April 18, 2018
President Erred In Appointing Cuffie a Minister
Wednesday, April 18, 2018
Slaves to technology
Wednesday, April 11, 2018
Ignorance and Conspiracy No Bases for Moses' Absolution
Wednesday, April 11, 2018
Remembering Cheddi Jagan
Wednesday, April 4, 2018
Workers Union Betters Our US Ambassador
Wednesday, April 4, 2018
Tobago's Claims over Its Maritime Resources
Tuesday, March 27, 2018

Articles

International Opinions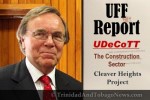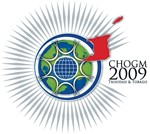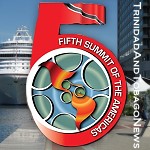 AFRICA (Video)

The Great African Scandal (Video)
Robert Beckford visits Ghana to investigate the hidden costs of rice, chocolate and gold and why, 50 years after independence, a country so rich in natural resources is one of the poorest in the world...
Continue to Video



| | |
| --- | --- |
| | |


News and Commentaries from Various News Sources in T&T

IWRN: Dangerous precedent being set
Posted: Thursday, April 26, 2018

IWRN: Dangerous precedent being set
Instructions to release a teenager, who was in police custody after allegedly almost severing his mother's hand off during an attack at last Thursday, may be setting a dangerous precedent for parents

Son of chopped mother released

Injured mom unwilling to give police info, schoolboy freed

RAPED AT SCHOOL
Student attacked in girls washroom

Teach infants about sex abuse
Dr Hosein urges

Child abuse, incest rising
...and continue to be a problem plaguing society, according to The University of the West Indies (UWI) Professor of Gender and Social Change, Rhoda Reddock.

Self-Help Commission under financial strain
The National Self-Help Commission has spent half a billion dollars in the last 10 years and has emptied more than $14 million from the Abercrombie Fund at First Citizens.

Opposition wants info from T&T
Repatriations come up in Venezuela Parliament

Former ambassadors write Dillon
THREE former United Nations ambassadors calling themselves "SOY VENEZUELA" have written to National Security Minister Edmund Dillon expressing concern...

Ghana delegation at energy chamber
THE Sekondi Takoradi Chamber of Industry and Commerce and the Ghana National Petroleum Corporation (GNPC)

Sunday arrival of Galleons Passage in Mexico
THE Galleons Passage is heading to Acapulco with an expected arrival on Saturday midnight or early Sunday morning.

Public servants could benefit
PAAC wants interim pension payouts

Mayor shuts down Charlotte Street Market
PORT of Spain Mayor Joel Martinez has admitted the City Council did not consult with vendors who operate along the Charlotte Street Heritage Route Market...

TTUTA hits Barry
"TTUTA does not want any damn advice from you. Do not tell us how to regulate our affairs," Doodhai said as he responded to Padarath's criticisms.

Shootout during botched ATM robbery
THIEVES used a sledgehammer in an attempt to break into a bank ATM in Chaguaramas on Wednesday, but left with nothing.




Send page by E-Mail


Loading


Support TriniView


To send comments, articles and suggestions or to report errors,
.
If you want your name withheld from publication, please state so in your submission and supply a
nom de plume.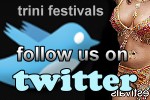 Contact Us
trinidadandtobagonews

Postal Address:
Trinidadand
TobagoNews.com
P.O. BOX 6505
Maraval,
Trinidad and Tobago,
West Indies.

Phone:
1-868-628-0905