DAILY NEWS
BADJOHN PARENTS
Wednesday, February 21, 2018
PROTEST OVER 'CHRISTMAS'
Tuesday, February 20, 2018
UNC MPs slam AG
Monday, February 19, 2018
Hunt for ISIS network head
Sunday, February 18, 2018
ISIS IN TT
Saturday, February 17, 2018
Dillon denies
Friday, February 16, 2018
MAXIE'S $1M BILL
Thursday, February 15, 2018

Headlines

ARTICLES & LETTERS
No scruples, no consciences
Thursday, November 9, 2017
Impugning The Integrity of the Parliament
Monday, October 2, 2017
Leave the Human Capital in Dominica
Friday, September 22, 2017
Another Imbertian Bungling on The Property Tax
Monday, September 11, 2017
Timeo Beckles et Dona Ferentes
Sunday, August 6, 2017
Was the Valuation of Property Scheme Really Voluntary?
Thursday, July 20, 2017
Imbert Misled Parliament on First Phase of The Property Tax
Wednesday, July 12, 2017

Articles

International Opinions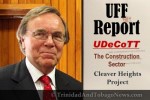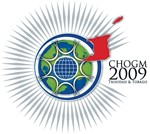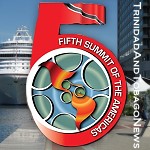 AFRICA (Video)

The Great African Scandal (Video)
Robert Beckford visits Ghana to investigate the hidden costs of rice, chocolate and gold and why, 50 years after independence, a country so rich in natural resources is one of the poorest in the world...
Continue to Video



| | |
| --- | --- |
| | |


News and Commentaries from Various News Sources in T&T

BADJOHN PARENTS
Posted: Wednesday, February 21, 2018

BADJOHN PARENTS
A PREGNANT teacher of Ste Madeleine Secondary school had to call in police yesterday to rescue her from irate parents, one of whom was armed with a piece of wood and who threatened to beat her.

Muslim groups call for explanation for Nafeesa's firing
They say there may be some political fallout over her firing especially in the San Juan/ Barataria constituency as her family was most active in that area.

Nafeesa: We are not terrorists
FORMER deputy political leader of the People's National Movement Nafeesa Mohammed said the Muslim community in Mohammed Ville and El Socorro Road were being painted as "terrorists"

$2 million for PM's trips
...to undertake eight trips on official government business from June 1, 2016 to September 30, 2017.

Housing Dev won't affect agriculture
MINISTER of Agriculture Clarence Rambharat is insisting that there is no risk to the agricultural plant stock at the St Augustine Nurseries, even if a portion of the land is allocated housing.

Police, Army camps in East PoS

Mom: Cops murdered 'Christmas'
THE mother of Akel "Christmas" James yesterday insisted that the police had murdered her son in cold blood

AG: Money laundering matters languishing

Absenteeism worries CXC

Inmates lukewarm on prison release programme
SOME of the inmates at Maximum Security Prison were unimpressed with yesterday's Prison Preparation For Release Programme hosted by Vision On Mission and the Prisons Service, at the Golden Grove Prisons in Arouca.

No water in Central and South West for two days
INTERCONNECTION work at the new Savonetta booster station and other pipeline maintenance works along the Caroni South Trunk main will result in a disruption

We'll inform if Mitchell has 'cocoa in the sun'

Accountant dies after desperate attempt to escape intruders
Kevin Horsford, 43, a father of two, was shot several times but jumped out the first floor window in an attempt to save his life.

"Bald head" shot dead
THE murder toll rose to 85 with the death of two men in unrelated incident on Monday and yesterday.

Wife-killer gets 15 years
LEVI DOLLOWAY, 37, of Fyzabad was found guilty by a jury on a charge of manslaughter in the 2008 death of his wife who was doused with a flammable substance and set alight.

59 years jail for raping child
Ragoonanan was found guilty last October by a jury on two counts of grievous sexual assault which occurred in 2008 and 2009.

14 Bahamian tourists robbed for Carnival: Two charged

Escaped garbage man found in dump hideout, claim cops
A MAN who allegedly escaped from the holding cell at a police station and was found at a landfill in Claxton Bay was denied bail on five charges on Monday.




Send page by E-Mail


Loading


Support TriniView


To send comments, articles and suggestions or to report errors,
.
If you want your name withheld from publication, please state so in your submission and supply a
nom de plume.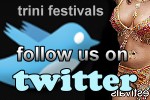 Contact Us
trinidadandtobagonews

Postal Address:
Trinidadand
TobagoNews.com
P.O. BOX 6505
Maraval,
Trinidad and Tobago,
West Indies.

Phone:
1-868-628-0905