DAILY NEWS
Because I'm Black
Sunday, December 21, 2014
$HOPAHOLICS
Saturday, December 20, 2014
SPARROW'S $2M GIFT
Friday, December 19, 2014
WHAT GREAT NEWS!
Thursday, December 18, 2014
JAIL FOR BOBOL
Wednesday, December 17, 2014
'THIS SERIOUS'
Tuesday, December 16, 2014
PASTOR WANTED
Monday, December 15, 2014

Headlines

ARTICLES & LETTERS
Taxpayers Must Intervene in the Curepe Interchange
Friday, December 12, 2014
Celebrating the Legacy of the late Panalal Mahadeo
Thursday, December 4, 2014
Decoding racial tensions in United States
Friday, November 28, 2014
Disastrous Flooding in Manzanilla
Wednesday, November 26, 2014
Decline of Our Diplomatic Relations
Wednesday, November 26, 2014
PP's Industrial Transfusion to Caroni
Thursday, November 20, 2014
Rowley's attempt to woo Indian vote
Monday, November 10, 2014

Articles

International Opinions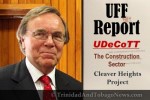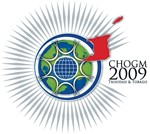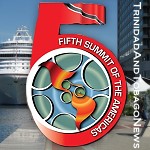 AFRICA (Video)

The Great African Scandal (Video)
Robert Beckford visits Ghana to investigate the hidden costs of rice, chocolate and gold and why, 50 years after independence, a country so rich in natural resources is one of the poorest in the world...
Continue to Video




SHAKTIYANA – The Primordial Energy
By TriniView.com - Event Date: Oct. 11, 2014
On Saturday 11th October, 2014, Nrityanjali Theatre (Institute for the Arts and Culture), in collaboration with Mahatma Gandhi Institute for Cultural Co-operation, hosted its annual Classical Indian Ballet.



Flooding in Manzanilla
By TriniView.com - Event Date: Oct. 31, 2014
On Monday 17th November, 2014, a Trinidadandtobagonews.com reporter visited the Manzanilla/Mayaro road which flooded and collapsed due to erosion caused by consistent rainfall, high tide conditions and the overflowing of the Nariva Swamp.



President's 2014 Calypso Reception
By TriniView.com - Event Date: Oct. 31, 2014
On Friday 31st October, 2014, President's Annual Calypso Reception was held at the National Academy for the Performing Arts. Decorators for the event had done a remarkable job as gold covered tables stood at intervals accentuated with lovely, fresh floral arrangements...



COCO Dance Festival 2014
By TriniView Reporters - Event Date: Oct. 03, 2014
On Monday 22nd The Contemporary Choreographers' Collective (COCO) Dance Festival opened in Queen's Hall on Friday 3rd October, 2014, for its sixth annual showcasing of dance pieces from across the Caribbean and around the world.



Cubes in Space 2014 Awards Ceremony
By TriniView Reporters - Event Date: Aug. 26, 2014
On September 26th 2014, Trinidad and Tobago was the host of the Cubes in Space awards ceremony which was held at the residence of the Canadian High Commissioner in Fairways, Maraval...



News and Commentaries from Various News Sources in T&T

Because I'm Black
Posted: Sunday, December 21, 2014

Because I'm Black
ACP Reyes: I don't know of any incident

...ACP Reyes ready to stamp out corruption in Tobago

Latest 2015 election date: Sept 17
The Chairman of the Elections and Boundaries Commission (EBC) Dr Norbert Masson has issued a call to the Government to clarify if and when proposed legislation introducing a runoff mechanism will be made law.

Caroni's 77,000 acres of land auctioned, pilfered, abandoned
...life more bitter than sweet for ex-sugar workers

BIGWU: Probe conduct of Industrial Court judge
...claims Dabideen referred to trade unions as obstructionists

Howai got more than $10m
He left with $1.625m more after quitting job at First Citizens

Nacta poll: Kamla best political leader to unite T&T
Prime Minister Kamla Persad-Bissessar has beaten out competitors when voters were asked who among the political leaders would best unite Trinidad and Tobago

PM: Hanging Bill headed back to Parliament
Prime Minister, Kamla Persad-Bissessar yesterday signaled her intention to bring back the Hanging Bill even as Trinidad and Tobago was ranked as on of the world's most homicidal nations.

PM seeks to bring back hanging

Marlene dismisses all allegations
Incumbent Port of Spain South Member of Parliament (MP) Marlene McDonald claims she did not know her companion was a director of a nongovernmental organisation (NGO) that received grants from the Ministry of Community Development

Rowley: No issue with Marlene
Allegations of misconduct of PNM deputy

Clarke: No apology for speaking out

Ford: Late nominees will not be screened
Sando East faces frantic search

Rowley: Manning's constituents misguided

Munro wants bigger share of economic pie for 'black community'
The Black Caucus is taking the lead to ensure that Trinbagonians of African origin have a greater share in the economic prosperity of this country.

Killers knock down, shoot Morvant man
A 28-YEAR-old Morvant man was murdered in Chaguanas yesterday, pushing the murder toll for the year so far to 399.

4 detainees escape Aripo centre
Four illegal immigrant—a Nigerian, a Guyanese, a Jamaica and a Barbadian— who were awaiting deportation to their respectiuve countries, escaped from the Aripo Detention Centre

$16,000 missing from OCNFB
Organised Crime Narcotics and Firearm Bureau (OCNFB).




Send page by E-Mail


Loading
December 21, 2014
Posted: Sunday, December 21, 2014

Christmas wish list
By Andre Bagoo

Cuba and the USA: the long thaw begins
By Raffique Shah

The PM's Source-of-Funds Problem
By Sunity Maharaj

El padre salsero
By Martin Daly

WHAT IS THE PROBLEM ABOUT CORRUPTION?
By Selwyn Ryan

Soca prayer heralds search for new top cop
By Lennox Grant




Send page by E-Mail

December 19, 2014
Posted: Friday, December 19, 2014

53 years on, time right for us, Cuba
By Paul Haven

Merry, merry money
By Sheila Rampersad




Send page by E-Mail

December 18, 2014
Posted: Thursday, December 18, 2014

A record of service
By Bridget Brereton

A strangled constituency
By Winford James




Send page by E-Mail

December 17, 2014
Posted: Wednesday, December 17, 2014

Caricom's loss, Africa's gain
By Rickey Singh




Send page by E-Mail

December 15, 2014
Posted: Monday, December 15, 2014

The Greyfriars Church
By Marion O'Callaghan

Priorities for picking a probe
By keith Subero




Send page by E-Mail

December 14, 2014
Posted: Sunday, December 14, 2014

Slaves to digital devices
By Raffique Shah

Guyana, not Ghana
By Martin Daly

Obama in post-Black America
By Selwyn Ryan

Oily damper on reason for season
By Lennox Grant

When Manning met Rowley
By Andre Bagoo

The Many Shades of Corruption
By Sunity Maharaj




Send page by E-Mail




Support TriniView


To send comments, articles and suggestions or to report errors,
.
If you want your name withheld from publication, please state so in your submission and supply a
nom de plume.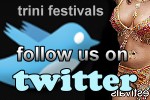 Contact Us
trinidadandtobagonews

Postal Address:
Trinidadand
TobagoNews.com
P.O. BOX 6505
Maraval,
Trinidad and Tobago,
West Indies.

Phone:
1-868-628-0905