DAILY NEWS
Police to citizens: Partner with us
Thursday, August 25, 2016
Talk crime at home first
Wednesday, August 24, 2016
Boy, 9, was shot through the heart
Tuesday, August 23, 2016
Rio throws final party
Monday, August 22, 2016
Javelin bronze for T&T
Sunday, August 21, 2016
EBC wrong but election result stays
Saturday, August 20, 2016
I DO NOT HAVE CANCER
Friday, August 19, 2016

Headlines

ARTICLES & LETTERS
On the Colfire Dress Code
Monday, August 22, 2016
On the Chief Servant Makandal Daaga....and latent ignorance
Thursday, August 11, 2016
My Friend, The Late Karl Case
Sunday, August 7, 2016
May Their Bread Be Buttered Over
Tuesday, August 2, 2016
Let the Jackasses Bray
Sunday, July 24, 2016
Preserving Historic Memory
Sunday, July 10, 2016
London Bridge...
Monday, June 27, 2016

Articles

International Opinions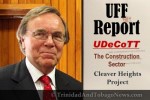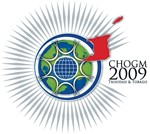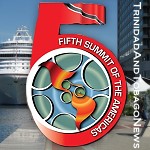 AFRICA (Video)

The Great African Scandal (Video)
Robert Beckford visits Ghana to investigate the hidden costs of rice, chocolate and gold and why, 50 years after independence, a country so rich in natural resources is one of the poorest in the world...
Continue to Video



| | |
| --- | --- |
| | |


News and Commentaries from Various News Sources in T&T

Police to citizens: Partner with us
Posted: Thursday, August 25, 2016

Cops search for 2 missing teens
Police are seeking assistance from the public in locating two missing teenage girls, one of whom left two cryptic messages on Facebook the day she was last seen.

Police to citizens: Partner with us to fight crime
With the recent spike in violent crime in the Southern Division, the T&T Police Service (TTPS) is ­calling on members of the ­public to partner with it in the fight against crime.

Kamla wants urgent meeting with PM on crime

PM offering no hope or direction vs crime
PRIME Minister Dr Keith Rowley has been criticised by the Congress of the People (COP) for painting a picture that crime was beyond even Government's control, while the nation reels from a hail of murders, including those of children.

Chamber: Deal with T&T first

DOMA calls for end to bloodshed
THE Downtown Owners and Merchants Association (DOMA) made an impassioned plea yesterday for an end to continued bloodshed.

Make division heads account
The Downtown Owners and Merchants Association (Doma) wants Prime Minister Dr Keith Rowley to make divisional commanders account for the crimes in their district.

Hunt on for contractors
THE State is in search of contractors interested in completing what's left of the abandoned extension project of the Solomon Hochoy Highway to Point Fortin.

OAS ordered to pay contractor
BRAZILIAN contracting firm Constructura OAS has been ordered to pay Fyzabad-based contractor, Trinidad Tent Rentals (TTR) a little over $2 million.

Cepep contractors facing termination

CEPEP questions millions spent in Oropouche projects

Moonilal threatens to sue over claim
Opposition MP Dr Roodal Moonilal has threatened legal action against the Community-based Environmental Protection and Enhancement Programme (Cepep) for publishing a statement on the misappropriation of $39.6 million in funds on construction projects in his Oropouche East constituency.

New plan in works to combat Zika

Cascade, St Ann's residents beg WASA: No water to cook, bathe

Fishermen admit to dumping fish
Fishermen claimed yesterday they were to blame for schools of dead fish washing ashore in the southwestern peninsular.

Fishermen ask Avinash, 'you fraid Gary Aboud?'
"You fraid Gary Aboud?" shouted one irate fisherman above over 100 who attended a meeting with the government representatives on Tuesday to, again, air their grouses over loss of sales from proclamations by Aboud and his organisation, Fishermen and Friends of the Sea, that they were selling poisoned fish.

Calypso gone in TT, says Rose
BUOYED by the success of her latest album, Far From Home, in Europe, Calypso Rose (McCartha Sandy-Lewis) on Tuesday revealed she already has 40 international gigs lined up for 2017.

Equal opportunity for judges too?
JUDGES might soon be able to sue the State if they feel they have been discriminated against.

GOD SAVED US
MEMBERS of a Piparo family who encountered a cutlass- wielding man in their village on Tuesday, claimed divine intervention yesterday for their survival "It was God and only God who saved us from death," Tricia Ramnarine told Newsday as she recalled the family's close shave at the hands of a relative at their home in Piparo.

Cops pledge to bring killers to justice
On the heels of the murder of nine-year-old Emmanuel Cyon Paul and the increase of crime in La Romaine, a police mobile unit will be erected in the community tomorrow.

2 cops shot
TWO police officers were shot yesterday in separate incidents in Central and South Trinidad. One of them was shot during an ­attempted robbery, while the other shooting is being regarded as "accidental".

Police officer shot by robbers at his home

Police aware of gang video
The video which has recently been shared on various social media sites, depicting individuals who are alleged to be gang leaders, is believed to be at least a year old.

Bill collapse chickens coming home to roost
FORMER national security minister Gary Griffith says a recent video featuring alleged members of the Rasta City gang brandishing high-powered assault rifles is a result of the collapsed Bail Amendment Bill and anti-gang legislation.

Night in jail for outburst in court
DISSATISFIED yesterday with a magistrate finding him guilty of possession of two grammes of marijuana and resisting arrest, for which he was charged since 2010 and was out on bail, a Marabella man found himself in custody although he was fined a mere $800.




Send page by E-Mail


Loading


Support TriniView


To send comments, articles and suggestions or to report errors,
.
If you want your name withheld from publication, please state so in your submission and supply a
nom de plume.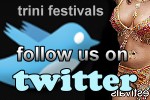 Contact Us
trinidadandtobagonews

Postal Address:
Trinidadand
TobagoNews.com
P.O. BOX 6505
Maraval,
Trinidad and Tobago,
West Indies.

Phone:
1-868-628-0905