DAILY NEWS
IT'S ALL LIES
Friday, March 27, 2015
WE GONE
Thursday, March 26, 2015
Alfonso: It will never happen again
Wednesday, March 25, 2015
POLICE BRUTALITY
Tuesday, March 24, 2015
FOUR FRIENDS DIE IN HORRIFIC CRASH
Monday, March 23, 2015
MYSTERY TIGER
Sunday, March 22, 2015
MURDER BEHIND BARS
Saturday, March 21, 2015

Headlines

ARTICLES & LETTERS
Race versus Ethnicity in T&T
Thursday, March 19, 2015
Pioneering Inclusive and Regionally Balanced Development in T&T
Thursday, March 19, 2015
The Hillview Legend
Tuesday, February 10, 2015
Aramalaya as the Catalyst for Hillview Today
Thursday, January 22, 2015
Hillview Honours Panman Pat
Wednesday, January 14, 2015
Road Demonstration at Frederick Settlement
Friday, January 2, 2015
Taxpayers Must Intervene in the Curepe Interchange
Friday, December 12, 2014

Articles

International Opinions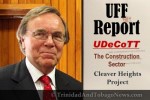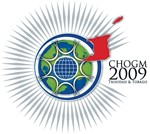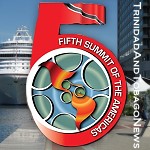 AFRICA (Video)

The Great African Scandal (Video)
Robert Beckford visits Ghana to investigate the hidden costs of rice, chocolate and gold and why, 50 years after independence, a country so rich in natural resources is one of the poorest in the world...
Continue to Video



| | |
| --- | --- |
| | |


News and Commentaries from Various News Sources in T&T

IT'S ALL LIES
Posted: Friday, March 27, 2015

IT'S ALL LIES
Mother of Rowley's child on Vernella's rape claim:

Baptist leader dies soon after trip from NY
"I am so happy to reach T&T for this pilgrimage." Those were the last words of Tobago Baptist leader King Shepherd Carlton Callender yesterday

Visiting Shouter Baptist leader dies at Piarco

Rowley hurt claims used to slander dead parents

Rape, not for political gain
THE ORGANISATION described as the Network of NGOs for the Advancement of Women yesterday expressed shock over the remarks of Tobago East MP Vernella Alleyne-Toppin in Parliament on Wednesday,

Vernella sorry for 'parts' of her speech
Social media was flooded with criticisms of Alleyne-Toppin with even former justice minister Christlyn Moore crying shame on her...

Vernella makes 'qualified' apology after Avalanche of criticism

Ex-speakers: Mark should have stopped Vernella

Tobago vex with MP
Rage continues to spread across Tobago over Tobago East MP and Minister in the Ministry of People and Social Development Vernella Alleyne-Toppin's rape remarks

'She has disgraced Tobago'
Tobago House of Assembly (THA) Chief Secretary Orville London has labelled the statements made in Parliament by Tobago East MP Vernella Alleyne-Toppin as disgusting and disrespectful to Tobago women.

ANSWER ME, KEITH

Faris: PNM will answer, Vernella
PUBLIC Relations Officer (PRO) of the People's National Movement (PNM) Faris Al-Rawi:

In calling for Vernella to resign PNM promises bombshell today

Cabinet approves land for 4,400 ex-Caroni workers
Cabinet yesterday approved lands for some 4,400 Caroni 1975 Ltd sugar cane workers, Minister of Lands Jairam Seemungal said.

Burke: Baptists still economically deprived
AS her community prepares to celebrate Spiritual Shouter Baptist Day next Monday, Bishop Barbara Burke admonished the People's National Movement (PNM) for letting her people down

Bravo: I'm not into politics
'Only party I'm interested in is 51 or Zen'

Worry over why girls are learning more
The achievement gap between males and females in T&T is worrying academic professionals who have decided that it is time to focus on the reasons why males are not performing

Soldier finds $100m in bank account
The balance read ninety-nine million, nine hundred and ninety-nine thousand, nine hun­dred and ninety-nine dollars and ninety-nine cents ($99,999,999.99).

Girl, 10, stabbed over TV show
An argument over television channels triggered the stabbing of a ten-year-old girl yesterday.

Lack of police manpower in High Court
AT present, there are only 35 police officers assigned to the Hall of Justice in Port of Spain, half of the required number of officers needed to ensure a smooth flow of operations

Tobago's first murder for 2015
A man is in police custody in connection with the murder of 40-year-old fisherman Kevin Waldron.

Home-made shotgun seized in Cocorite
A Cocorite resident was also arrested in connection with the find.





Send page by E-Mail


Loading
March 27, 2015
Posted: Friday, March 27, 2015

A contempt for Parliament
Trinidad Express

Malicious police hype
By Winford James




Send page by E-Mail

March 26, 2015
Posted: Thursday, March 26, 2015

Two Irishwomen
By Bridget Brereton




Send page by E-Mail

March 23, 2015
Posted: Monday, March 23, 2015

Colonial statues and graves
By Marion O'Callaghan

Righteous rage or raging bull?
By Michael Harris

Bungling spin doctors
By Keith Subero




Send page by E-Mail

March 22, 2015
Posted: Sunday, March 22, 2015

Buying cat in bag
By Raffique Shah

Hold your nose 2015 election
By Martin Daly

Rowley's shifting story on David West
By Andre Bagoo

Running scared as campaign mas powder flung
By Lennox Grant

Dis-Caricomforting
By Reginald dumas

The Engineering of Con-sent
By Sunity Maharaj




Send page by E-Mail

March 21, 2015
Posted: Saturday, March 21, 2015

Summit concerns: V'zuela new US target
By David Jessop

History: source of our strength
By Dara Healy




Send page by E-Mail

March 20, 2015
Posted: Friday, March 20, 2015

Indo-Caribbean feminism
By Joy Mahabir




Send page by E-Mail




Support TriniView


To send comments, articles and suggestions or to report errors,
.
If you want your name withheld from publication, please state so in your submission and supply a
nom de plume.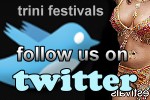 Contact Us
trinidadandtobagonews

Postal Address:
Trinidadand
TobagoNews.com
P.O. BOX 6505
Maraval,
Trinidad and Tobago,
West Indies.

Phone:
1-868-628-0905