DAILY NEWS
LEAVE REEMA ALONE
Thursday, October 23, 2014
AIDS DEATHS RISE
Wednesday, October 22, 2014
AMAZING WAYNE
Monday, October 20, 2014
IMMIGRATION AT FAULT
Sunday, October 19, 2014
DEBATE EBOLA NOW
Saturday, October 18, 2014
NO ENTRY
Friday, October 17, 2014
T&T opts for quarantine
Thursday, October 16, 2014

Headlines

ARTICLES & LETTERS
Ralph Maraj's Myopia
Wednesday, October 22, 2014
The Responsibility of Intellectuals
Thursday, October 16, 2014
CAPE TECTONICS AT HILLVIEW
Thursday, October 16, 2014
Establishment of the North Caroni Growth Pole
Sunday, September 7, 2014
What About Dat Sex Ed Ting Jred?
Thursday, September 4, 2014
Manning Drifted Off on A Pathetic Political Tangent
Tuesday, August 26, 2014
Balancing the Scales of Reparatory Justice
Thursday, August 21, 2014

Articles

International Opinions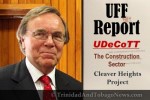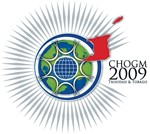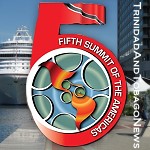 AFRICA (Video)

The Great African Scandal (Video)
Robert Beckford visits Ghana to investigate the hidden costs of rice, chocolate and gold and why, 50 years after independence, a country so rich in natural resources is one of the poorest in the world...
Continue to Video




COCO Dance Festival 2014 Media Launch
By TriniView Reporters - Event Date: Sept. 22, 2014
On Monday 22nd September, 2014, the Contemporary Choreographers' Collective (COCO) annual Dance Festival was launched at the Résidence de France in Port of Spain. Guests were greeted by Ms. Amba Revillac and Ms. Celine Singh and engaged in tête-à-tête while they enjoyed cocktails and sauntered along the latticed verandah.



News and Commentaries from Various News Sources in T&T

LEAVE REEMA ALONE
Posted: Thursday, October 23, 2014

LEAVE REEMA ALONE
Legal storm surrounding the Office of the President and local firebrand comedienne and radio personality Rachel Price

REEMA VS RACHEL
Wife's dress: President threatens to sue radio talk-show host for defamation

Family attacks will not be tolerated—Carmona

President hits bullying on social media

Gunshots in Canadian Parliament
Soldier killed, Prime Minister whisked to safety...

Kamla: Reminiscent of 1990
...'Deeply saddened'

Griffith assures: We are ready for such a situation
National Security Minister Gary Griffith has assured that every effort would be made to ensure that the shooting attacks which occurred in Canada yesterday do not happen in this country.

Ramnarine: Ebola protest a dynamic case
Gabon oil buys halted

After clearance from WHO: Travel ban on Nigerians lifted
Nigerians are once again free to visit T&T and the Government has agreed to contribute US$100,000 to the United Nations Ebola Response Multi-Partner Trust Fund

...Block Americans too, says US attorney

Kambon: There's racism against Africans in T&T
Panel discussion on the topic, T&T's International Obligations regarding Race Relations, Gun Violence and Human Rights

Ministry: 1,000 suspected cases of CHIKV in T&T
Chief Medical Officer at the Ministry of Health Dr Colin Furlonge

Doctor Rose
CALYPSO pioneer McArtha "Calypso Rose" Lewis, 74, had her life's work recognised yesterday by the award of an honorary doctorate by the University of the West Indies (UWI)

Another Trini discovered fighting in Syria for ISIS
ANOTHER Trinidadian has been unmasked fighting in Syria for the militant movement Islamic State (ISIS).

Sometimes I feel to run, run, run
Wayne's wife on her husband's hunger strike:

Griffith: Jamaica right to block Bakr

$60,000 bail for accused child rapist
DEXTER GREENIDGE appeared in court yesterday charged with rape and sexual indecency involving two children aged 11 and seven years old




Send page by E-Mail


Loading
October 23, 2014
Posted: Thursday, October 23, 2014

The Chinese-Trinidadian narrative
By Bridget Brereton

Making sense of the news
By Winford James




Send page by E-Mail

October 20, 2014
Posted: Monday, October 20, 2014

Luxury hunger strikes
By Marion O'Callaghan

The price for progress
By Keith Subero




Send page by E-Mail

October 19, 2014
Posted: Sunday, October 19, 2014

Ebola: panic paralyses nation
By Raffique Shah

Citizen 6156
By Andre Bagoo

Posing and other agendas
By Martin Daly

Death: Freedom to choose?
By Selwyn Ryan

Imam caught in twin terrors of today travel
By Lennox Grant

Re-thinking Integration
By Sunity Maharaj




Send page by E-Mail

October, 18, 2014
Posted: Saturday, October 18, 2014

T&T, Jamaica and regional disintegration
By Indira Rampersad




Send page by E-Mail

Ocotber 16, 2014
Posted: Thursday, October 16, 2014

The responsibility of intellectuals
By Selwyn Cudjoe




Send page by E-Mail

October 15, 2014
Posted: Wednesday, October 15, 2014

Pain and ugly politics…
By Rickey Singh




Send page by E-Mail




Support TriniView


To send comments, articles and suggestions or to report errors,
.
If you want your name withheld from publication, please state so in your submission and supply a
nom de plume.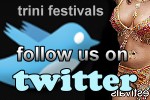 Contact Us
trinidadandtobagonews

Postal Address:
Trinidadand
TobagoNews.com
P.O. BOX 6505
Maraval,
Trinidad and Tobago,
West Indies.

Phone:
1-868-628-0905