DAILY NEWS
US$50M TRADE DEAL
Tuesday, May 24, 2016
Maduro facing protests...
Monday, May 23, 2016
Bid rigging now a crime
Sunday, May 22, 2016
Kamla supports end to child marriages
Saturday, May 21, 2016
Maduro comes calling
Friday, May 20, 2016
NOT THE FIRST TIME
Thursday, May 19, 2016
NAKED GIRLS IN VAN
Wednesday, May 18, 2016

Headlines

ARTICLES & LETTERS
PNM's Betrayal
Thursday, May 5, 2016
"Chinese Bridge" Chinese Proficiency Competition Press Conference
Tuesday, May 3, 2016
Allyuh Still Blaming Ghetto and Music?
Monday, February 29, 2016
Medical Advisory Board Will Level the Field
Tuesday, February 23, 2016
Aging in this cussed country
Monday, January 4, 2016
PM Rowley Should Have Been Here
Saturday, January 2, 2016
The Pathology of the Firing of Jwala
Friday, December 25, 2015

Articles

International Opinions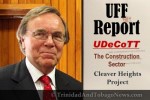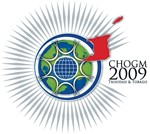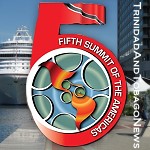 AFRICA (Video)

The Great African Scandal (Video)
Robert Beckford visits Ghana to investigate the hidden costs of rice, chocolate and gold and why, 50 years after independence, a country so rich in natural resources is one of the poorest in the world...
Continue to Video



| | |
| --- | --- |
| | |


News and Commentaries from Various News Sources in T&T

US$50M TRADE DEAL
Posted: Tuesday, May 24, 2016

US$50M TRADE DEAL
TRINIDAD and Tobago and Venezuela yesterday reached agreement on a US$50 million revolving fund, that will be used by Venezuela to purchase critical manufactured goods from this country, for its citizens.

Venezuela to buy US50m in goods
Oil-rich Venezuela, which is faced with a severe food crisis, will soon bring relief to its citizens by purchasing US$50 million in goods from T&T.

Police block protesters' view

Trini Venezuelans outraged
SURPRISE gave way to frustration and then outrage among a group of Venezuelans living in this country, as local police used two buses to block their pots and pan protest from the view of Venezuelan President Nicolas Maduro, as his entourage entered the Diplomatic Centre in St Ann's.

V'zuela president: Plenty benefits for both countries
VENEZUELAN President Nicolas Maduro yesterday described bilateral talks with Trinidad and Tobago as "fruitful" and said he believed the two countries, with their common history, also have a "shared future".

T&T to buy V'zuelan gas*
GOVERNMENT has agreed to purchase natural gas from Venezuela's Dragon field to meet a shortfall in the supply to the local market, Energy Minister Nicole Olivierre disclosed yesterday, following bi-lateral talks between the heads of the two states and their respective delegations, at the Diplomatic Centre in St Ann's.

Hope for Trinis detained in Venezuela
AFTER more than two years in a Venezuelan prison, five Trinidadian men have received "a glimmer of hope".

TT, Venezuela talk prisoner exchange
PRIME MINISTER Dr Keith Rowley yesterday announced that National Security Minister Edmund Dillon will be going to Venezuela on May 30 for direct government to government talks that could lead to the repatriation of five TT nationals incarcerated in the South American nation on charges of terrorism to this country.

Carmona lobbies Maduro
PRESIDENT Anthony Carmona strongly lobbied Venezuelan president Nicolas Maduro yesterday, calling on Venezuela to have an independent judiciary, afford alleged terrorists due process, combat its gun trade, open itself to mediation techniques and seek to convince Prime Minister Dr Keith Rowley to get this country to supply Venezuela with power.

Doctors charged for drunk driving
TWO medical doctors spent two hours locked up inside a police cell at he San Fernando Police Station during the early morning hours Saturday after they were arrested and charged for drunk driving.

Taxi driver 'Lucky' killed outside home
While the visit of Venezuelan president Nicholas Maduro took centre stage yesterday, murderers continued to take lives, leaving four men dead and another nursing gunshot wounds in South and east Port-of-Spain.

Govt urged to amend law to help domestics
An urgent call has been made for the Government to amend the Industrial Relations Act to ensure domestic workers are fairly treated under the law.

Carib fires 14
RETRENCHMENT letters were yesterday issued to 14 employees of Carib Brewery Limited (CBL), some with more than 30 years of service with the beverage manufacturer.

$20,000 stolen from St Charles RC church
NORTHERN Division police are investigating the larceny of $20,000 from the presbytery of the St Charles RC Church in Tunapuna between Friday night and Saturday morning.

Dad in court for sexual assault on son
A father appeared in the Princes Town Magistrates' Court yesterday charged with the grievous sexual assault of his 17-year-old son.


Man denied bail in kidnapping, rape, sodomy of stroke victim, 62

Solo: Coconut drink not dangerous
SOLO Beverages Ltd is assuring members of the public that its product is not dangerous. In a statement published in yesterday's newspapers, titled "Our point of view", the company said the issue surrounding its Solo Coconut product was one of labelling. Solo said its product was as "close to the natural fruit as anyone can get." The company was responding to statements made by officials at the Food and Drugs Division (FDD) of the Ministry of Health on Friday last, at a Joint Select Committee meeting of Parliament on food fraud. While not calling the name of the company, officials said a product which was called coconut water was pulled from the shelves as it did not contain any "coconut whatsoever." The company said the drink contained the exact quantity of potassium and sugar that can be found in a natural coconut. "Our intention has always been to give the consumer a product that is similar to the natural fruit at far less cost."




Send page by E-Mail


Loading


Support TriniView


To send comments, articles and suggestions or to report errors,
.
If you want your name withheld from publication, please state so in your submission and supply a
nom de plume.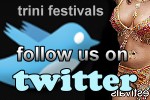 Contact Us
trinidadandtobagonews

Postal Address:
Trinidadand
TobagoNews.com
P.O. BOX 6505
Maraval,
Trinidad and Tobago,
West Indies.

Phone:
1-868-628-0905