DAILY NEWS
ARCHIE MAKES MISTAKE
Thursday, June 22, 2017
BAD BRET
Wednesday, June 21, 2017
The worst is over: Tropical Storm Warning lifted
Tuesday, June 20, 2017
ODPM Press Conference On Approaching Weather System
Monday, June 19, 2017
Give me my job back or pay me
Sunday, June 18, 2017
60 bullets fired at two victims
Saturday, June 17, 2017
12 'BAD BOYS' ESCAPE
Friday, June 16, 2017

Headlines

ARTICLES & LETTERS
Minus Sceptre and Crown The Queen Opens British Parliament
Thursday, June 22, 2017
On the Israel-Lebanon Border
Tuesday, June 20, 2017
Labour's Youth Tsunami Shreds May's Majority
Thursday, June 15, 2017
Looking for the justification of the May 22/June 5 Deadlines?
Friday, June 9, 2017
Since when the Courts are Playgrounds?
Friday, June 2, 2017
Harris and Koylass Recruited to Lobby for Doomed Property Tax
Saturday, May 27, 2017
Spreading Planter Propaganda
Sunday, May 21, 2017

Articles

International Opinions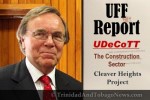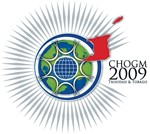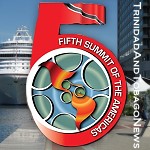 AFRICA (Video)

The Great African Scandal (Video)
Robert Beckford visits Ghana to investigate the hidden costs of rice, chocolate and gold and why, 50 years after independence, a country so rich in natural resources is one of the poorest in the world...
Continue to Video



| | |
| --- | --- |
| | |


News and Commentaries from Various News Sources in T&T

ARCHIE MAKES MISTAKE
Posted: Thursday, June 22, 2017

ARCHIE MAKES MISTAKE
CHIEF Justice Ivor Archie is admitting to having made an error when the Judiciary last month announced a consensus had been arrived at, to restart all 53 cases left in abeyance by former chief magistrate Marcia Ayers-Caesar.

I was in Tobago
PRIME Minister Dr Keith Rowley yesterday said his absence from viewing flood-hit areas in Trinidad immediately after the passage of Tropical Storm Bret on Tuesday, was because at that time, he was over in Tobago.

PM realises many still seeing flood woes
As Prime Minister Dr Keith Rowley drove through the Debe, Penal and San Francique communities to assess flooding damage yesterday, disgruntled residents expressed their dissatisfaction at the response from the state authorities.

Cuffie praises public servants' post-storm commitment
Public Administration and Communications Minister Maxie Cuffie praised public servants for coming out to work after Tropical Storm Bret on Tuesday.

Distress
THOUSANDS of residents, in communities within Sangre Grande and St Helena, spent all of yesterday waiting for waisthigh flood waters to recede

Thousands still without power days after storm
AT least 20 per cent of the residents in the constituency of Mayaro remained without an electricity supply yesterday—two days after being battered by Tropical Storm Bret.

After Bret wreaks havoc in Moruga, Residents rebuild

South floods bring misery

A man-made disaster
Pile-up of at least 3,000 square feet of debris in a river in St Augustine.

Cipero River cleaned after seven years

Minister grateful no deaths from Bret
ENERGY Minister Franklin Khan said Government was glad that no one died as a result of Tropical Storm Bret which lashed Trinidad on Monday night.

CAL clears Tobago backlog
Caribbean Airlines (CAL) officials said passengers on the airbridge left stranded during the passage of Tropical Storm Bret have been flown to their respective destinations.

Garcia: Lost school time will be made up

Marooned pregnant woman goes into labour
'Heroes' get her to hospital

DNA testing for all prisoners before 2018

AG: Witness family case being attended to
ATTORNEY General Faris Al Rawi has reported that Opposition Senator Gerald Ramdeen has written to him about the case of a family in witness protection who had allegedly been "abandoned" by the State

Teen challenges 'safe house' detention
A TEENAGER awaiting trial for a criminal offence is challenging the Children's Authority's decision to put him in a "safe house" after the court ordered that he should be removed from the Youth Training Centre (YTC).




Send page by E-Mail


Loading


Support TriniView


To send comments, articles and suggestions or to report errors,
.
If you want your name withheld from publication, please state so in your submission and supply a
nom de plume.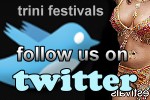 Contact Us
trinidadandtobagonews

Postal Address:
Trinidadand
TobagoNews.com
P.O. BOX 6505
Maraval,
Trinidad and Tobago,
West Indies.

Phone:
1-868-628-0905