DAILY NEWS
'THANK GOD, HE'S SAFE'
Friday, March 7, 2014
'MOR' FOR MACHEL
Thursday, March 6, 2014
Mas for the elite
Tuesday, March 4, 2014
More congestion expected along parade route
Tuesday, March 4, 2014
REPUBLIC'S CARNIVAL BLUES
Monday, March 3, 2014
KERWIN OUTPERFORMS MACHEL
Sunday, March 2, 2014
IT'S CRUEL
Saturday, March 1, 2014

Headlines

ARTICLES & LETTERS
Constitutional Commission (CRC) Re-Invented the Wheel
Friday, February 14, 2014
From Cabbage Patch to Concrete Jungle
Thursday, February 6, 2014
How is applying for an A2 Visa Breaking US Law?
Friday, January 24, 2014
Celebrating The Mills Legacy
Friday, January 10, 2014
Speech at Zaheer's and Karima's Wedding
Friday, December 27, 2013
Statement at Old Boys Xmas Dinner on Ramlogan Mahabir
Tuesday, December 17, 2013
Mandela: From Prisoner to President
Tuesday, December 10, 2013

Articles

International Opinions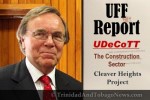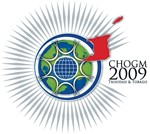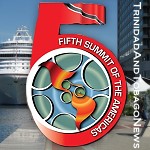 AFRICA (Video)

The Great African Scandal (Video)
Robert Beckford visits Ghana to investigate the hidden costs of rice, chocolate and gold and why, 50 years after independence, a country so rich in natural resources is one of the poorest in the world...
Continue to Video



| | |
| --- | --- |
| | |


News and Commentaries from Various News Sources in T&T

'THANK GOD, HE'S SAFE'
Posted: Friday, March 7, 2014

'THANK GOD, HE'S SAFE'
Son found sitting on a bamboo patch deep in the Chickland forest on Wednesday night

No release for Jews
Detained sect fleeing to Guatemala

Jewish sect refuses to leave
NINE members of the Lev Tahor Hasidic Jewish religious group led by Avraham Dinkel, who were rejected entry by Immigration officials on Monday night

'They will be sent back to Canada'

Carnival 2014 results released by the National Carnival Bands Association

Kalicharan takes South again
For the seventh consecutive year, veteran San Fernando bandleader, Ivan Kalicharan, successfully held off all challengers to take the southern city's Band of the Year crown.

'Band of the Year 2014'
TRINIDAD All Stars Steel Orchestra of Duke Street, Port of Spain, was yesterday announced as the "Band of the Year"

Minister: One of the most successful Carnivals ever
'Issues will be ironed out before 2015'

Warner granted extension
... given an extension of time to file his defence in the latest lawsuit brought against him by Attorney General Anand Ramlogan.

Case hasn't gone cold
NATIONAL Security Minister Gary Griffith yesterday declared that investigations into the TT$640 million cocaine bust at Norfolk Port in Virginia, USA on December 20...

Magistrate injures leg as she tumbles in court
San Fernando Sixth Court Magistrate Lisa Ramsumair-Hinds took a tumble in the courtroom yesterday soon after revoking the bail of a 17-year-old pupil.

Father credits spiritual help
Lost boy, eight, found in forest...

Family wants separate funerals for murdered mom, killer dad
THE family of slain Carapichaima mother Marilyn Murggan wants a funeral service for her separate from her husband, Harold Ali, who confessed to killing her before he committed suicide.

Two cops under investigation
... allegations of miconduct in public office.

T&T prisoner still at large
... escaped from the Belle Isle Correctional Facility, St Vincent and the Grenadines, where he was serving a jail term for possession of illegal drugs.




Send page by E-Mail


Loading
March 07, 2014
Posted: Friday, March 7, 2014

ALL AH WE IS ONE: Ganja and colonialism
By Tennyson Joseph




Send page by E-Mail

March 06, 2014
Posted: Thursday, March 6, 2014

Selwyn Cudjoe as high priest
By Theodore Lewis




Send page by E-Mail

March 05, 2014
Posted: Tuesday, March 4, 2014

The killing of Dr Rodney
By Rickey Singh

My Belmont of the 1940s: Part 1
By Ian Lambie




Send page by E-Mail

March 04, 2014
Posted: Tuesday, March 4, 2014

There must be robust prison-death investigation
By Daniel Khan

PNM's last chance Part 2
By Selwyn Cudjoe




Send page by E-Mail

March 03, 2014
Posted: Monday, March 3, 2014

Gay encounters
By Marion O'Callaghan

PNM's last chance
By Selwyn Cudjoe

Into de mas...
By Keith Subero

Defending Venezuela
By Tennyson Joseph




Send page by E-Mail

March 02, 2014
Posted: Sunday, March 2, 2014

Jamaica moves to give ganja green light
By Andre Bagoo

Sparrow: Poet Laureate of the PNM Revolution
By Selwyn Ryan

The Carnival that finds fewer takers
By Lennox Grant

Inside the Heart of Carnival
By Sunity Maharaj

Bolt from the blue
By Raffique Shah




Send page by E-Mail




Support TriniView


To send comments, articles and suggestions or to report errors,
.
If you want your name withheld from publication, please state so in your submission and supply a
nom de plume.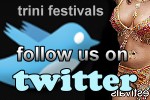 Contact Us
trinidadandtobagonews

Postal Address:
Trinidadand
TobagoNews.com
P.O. BOX 6505
Maraval,
Trinidad and Tobago,
West Indies.

Phone:
1-868-628-0905