DAILY NEWS
ANITA I'M SORRY
Friday, March 23, 2018
Woman slain by lover in busy Croisee
Thursday, March 22, 2018
TRAGEDY IN MAYARO
Wednesday, March 21, 2018
Young women motivated by President
Tuesday, March 20, 2018
Issues for President Weekes to tackle
Monday, March 19, 2018
CDA to pay $15m for Convention Centre
Sunday, March 18, 2018
3 cops suspended
Saturday, March 17, 2018

Headlines

ARTICLES & LETTERS
No scruples, no consciences
Thursday, November 9, 2017
Impugning The Integrity of the Parliament
Monday, October 2, 2017
Leave the Human Capital in Dominica
Friday, September 22, 2017
Another Imbertian Bungling on The Property Tax
Monday, September 11, 2017
Timeo Beckles et Dona Ferentes
Sunday, August 6, 2017
Was the Valuation of Property Scheme Really Voluntary?
Thursday, July 20, 2017
Imbert Misled Parliament on First Phase of The Property Tax
Wednesday, July 12, 2017

Articles

International Opinions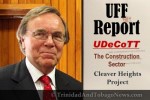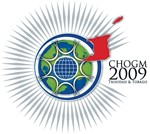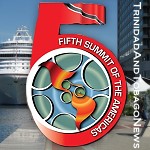 AFRICA (Video)

The Great African Scandal (Video)
Robert Beckford visits Ghana to investigate the hidden costs of rice, chocolate and gold and why, 50 years after independence, a country so rich in natural resources is one of the poorest in the world...
Continue to Video



| | |
| --- | --- |
| | |


News and Commentaries from Various News Sources in T&T

ANITA I'M SORRY
Posted: Friday, March 23, 2018

ANITA I'M SORRY
Suspect's brother apologises for Croisee murder

Anita threatened from prison
Relatives of murdered mom blame cops, claim years of abuse by suspect...

I apologise to her family, says suspect's brother

$500m for Tobago airport terminal

Charles encourages Trinidadians to come to Tobago
This is the message from Chief Secretary Kelvin Charles to Trinidadian visitors.

Market vendors want compensation for losses on seabridge

$100,000 in gold jewelry, watches seized
False bottom found in box

Container with imported cigarettes missing
A CONTAINER filled with cigarettes imported from China was stolen from the port in Port of Spain on Monday.

Dillon accused of abuse and fraud in US

Soldiers gripe over diet
...because of a drastic cutback in funding by government.

Pothole crash death in Barrackpore
A 21 year old Moruga man trying to avoid a pothole was killed when his car slammed head-on into a truck in Barrackpore on Thursday.

Woman in court for $100,000 fraud

Charles: Tobago gangs related to drugs
There are gangs in Tobago, but its membership is small.

Gym trainer not guilty of rape of teen during massage
A GYM instructor wept after being found not guilty of the rape of one of his clients during a massage.

Beheaded man found in Sangre Grande identified
The corpse has been identified as Davidson Nicome, 38, of Kessonarine Trace, Foster Road, Sangre Grande

Venezuelan killed in shootout with cops
Woman found with US$9,000 strapped to body

Venezuelan challenges extradition
A VENEZUELAN man who is wanted in the United States on drug-trafficking charges has been given a second chance to challenge his extradition.




Send page by E-Mail


Loading


Support TriniView


To send comments, articles and suggestions or to report errors,
.
If you want your name withheld from publication, please state so in your submission and supply a
nom de plume.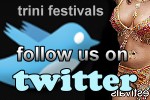 Contact Us
trinidadandtobagonews

Postal Address:
Trinidadand
TobagoNews.com
P.O. BOX 6505
Maraval,
Trinidad and Tobago,
West Indies.

Phone:
1-868-628-0905