DAILY NEWS
GUYANESE GRANNY CHOPPED TO DEATH
Monday, May 29, 2017
NIB will have to reform or sell off assets
Sunday, May 28, 2017
I want justice
Saturday, May 27, 2017
START OVER
Friday, May 26, 2017
RENDER UNTO COLM
Thursday, May 25, 2017
4 NABBED AFTER MURDER
Wednesday, May 24, 2017
EX-COP FOILS MURDER
Tuesday, May 23, 2017

Headlines

ARTICLES & LETTERS
Harris and Koylass Recruited to Lobby for Doomed Property Tax
Saturday, May 27, 2017
Spreading Planter Propaganda
Sunday, May 21, 2017
Time-Tabling by the Executive and Legislature in the Property Act
Saturday, May 20, 2017
Rowley Erratic on Property Tax Provisions
Sunday, May 14, 2017
Grounds Invalidating The Current Property Tax Legislation
Tuesday, April 25, 2017
Why marijuana became illegal
Saturday, April 22, 2017
No Crime Plan Without Legalising Drugs
Tuesday, April 18, 2017

Articles

International Opinions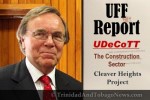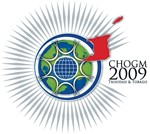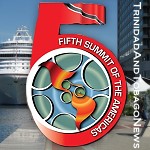 AFRICA (Video)

The Great African Scandal (Video)
Robert Beckford visits Ghana to investigate the hidden costs of rice, chocolate and gold and why, 50 years after independence, a country so rich in natural resources is one of the poorest in the world...
Continue to Video



| | |
| --- | --- |
| | |


News and Commentaries from Various News Sources in T&T

GUYANESE GRANNY CHOPPED TO DEATH
Posted: Monday, May 29, 2017

GUYANESE GRANNY CHOPPED TO DEATH
AN ABUSIVE relationship ended in murder on the weekend as Guyanese-born grandmother Enid Rosaline Periana, 62, was chopped to death inside the man's apartment in Madras Road, St Helena.

'Ten cents' riddled in the face, chest
A LITTLE more than a month after he was acquitted of a murder charge, Nicholas 'Ten Cents' Fortune, 33, met his end yesterday being shot so many times at close range that his face was barely recognisable.

Enterprise businessman shot dead
A GUNMAN riding a bicycle shot and killed Chaguanas businessman Joey Basdeo yesterday afternoon and wounded his daughter.

Dr Alexandrov sent to Tobago
HOURS after Newsday reported that Forensic Pathologist Dr Valery Alexandrov was strongly opposed to a proposal to transport via the seabridge from Tobago, three bodies for autopsies

Seabridge woes hurting livestock trade
A DISGRUNTLED livestock farmer from Trinidad says Tobago will experience significant economic downturn if the current sea and air bridge issues continue unabated.

Cabinet approves US$11M for fund
CABINET has agreed for this country to support the replenishment of the Caribbean Development Bank's ninth cycle Special Development Fund (SDF 9) in the sum of US$11 million.

Ex-Caroni Green CEO suing state for $1.5m
Sharma Lalla claims breach of contract

Quarrels within NCC, long after Carnival

Sports hotel fees realistic
Hassel Thom, president of the Trinidad Hotels, Restaurants & Tourism Association (THRTA) says the $92,000 bill chalked up by Minister of Sport and Youth Affairs, Darryl Smith, for a three-night stay at the Magdalena Grand Beach Resort in Tobago

Anand sticks to his story

Ambassadors express solidarity with Venezuela

Support for family visits for prisoners
A DIRECTOR of Vision on Mission has supported recent calls for the Prison Service to facilitate increased visitation between inmates and their children.

Dialysis nurses, patients concerned about sanitation
NURSES and patients at the dialysis ward, Eric Williams Medical Sciences Complex in Mt Hope are expressing concern over poor sanitation at the ward.

Kamla extends Ramadan greetings

Brinsley's moving search for his roots

Mosquito Creek hails Indo descendants
TO THE drumming of tassa, songs and dance, two of the eldest residents of Mosquito Creek took the spotlight yesterday as they joined in the re-enactment of the arrival of East Indian indentured labourers to this country back in 1845.




Send page by E-Mail


Loading


Support TriniView


To send comments, articles and suggestions or to report errors,
.
If you want your name withheld from publication, please state so in your submission and supply a
nom de plume.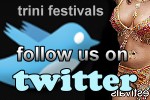 Contact Us
trinidadandtobagonews

Postal Address:
Trinidadand
TobagoNews.com
P.O. BOX 6505
Maraval,
Trinidad and Tobago,
West Indies.

Phone:
1-868-628-0905